Customised access control
Individual safety solutions for your specific needs
Access control systems are essential in buildings where large numbers of people enter and leave every day. Not everyone who enters the building needs to have the same authorisations. Combined with needs such as fire protection, escape routes, etc., buildings can quickly become complex. Sometimes, specialised solutions are in order. Our goal is always to maximise safety at all times.
Wet rooms
Specific stipulation: Emergency exit monitoring and control in wet rooms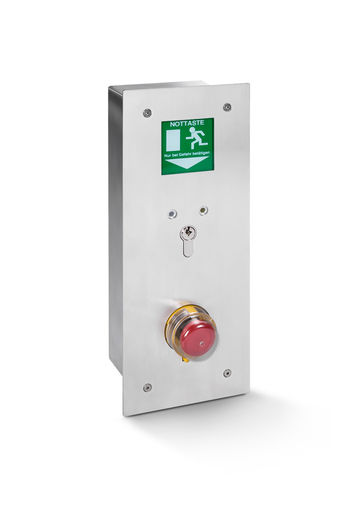 © GEZE GmbH
Safe escape and rescue routes are essential, especially in large buildings. Door control units control and monitor one or more electrically locked escape route doors: Door control units are used not only in dry rooms, but in wet rooms as well. Door control units are often exposed to water spray or increased dirt and dust in public pools or wellness areas. Specialist protection is sometimes necessary to ensure the control units work smoothly at all times.
Overview of our solutions
Increased protection for the TZ 320 door control unit against spray water and dust in outdoor areas
High-quality designer look
Development of an additional housing for the door control unit that complies with IP rating IP 54 - protection against penetration by liquids and solid particles
Highly robust control unit design with high-quality stainless steel housing that offers optimal protection against vandalism
High-quality stainless steel design for reliable protection against dust or water spray
The robust design provides little scope for vandalism and can be used in public areas
Additional uses for the standard TZ 320 door control unit – for instance in especially dusty or moist application areas
Available as a flush or wall-mounted version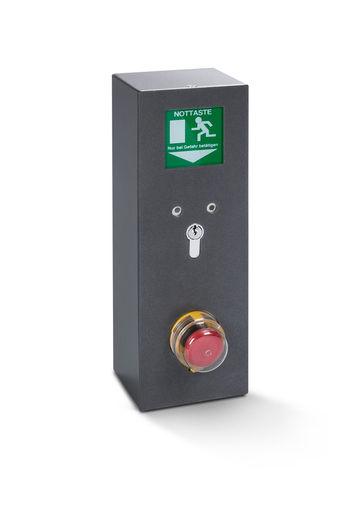 © GEZE GmbH
Safety in all circumstances
Our solution for wet rooms: The T 320 door terminal, with additional housing that complies with IP rating IP 54. It prevents penetration by liquids and solid particles. Spray water, dust and dirt pose no danger to these door control units, which can be used without hesitation in swimming pools, spas, and other wet rooms.